About IZUMO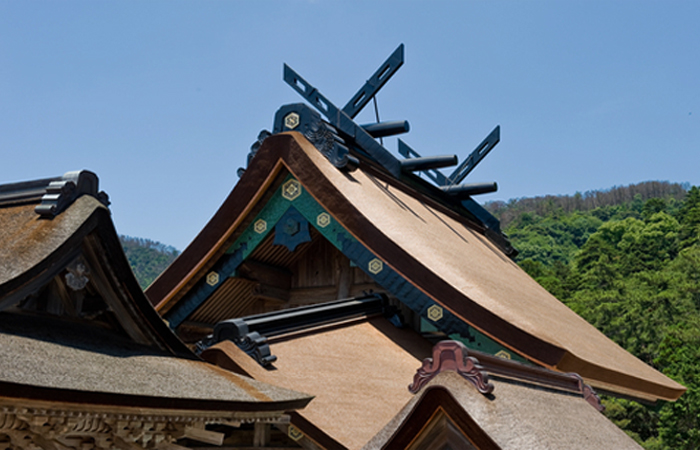 Izumo has been handed down since Era of the KOJIKI as a place where the gods gather from all over the country in October.
When Lafcadio Hearn, also known as Koizumi Yakumo, visited Izumo-taisha(Izumo Grand Shrine)for the first time in 1890, he confessed
his impressions, stating that Izumo is the land of the gods. The dignified appearance of the inner shrine (main hall) with the Chigi
material on the roof, soaring to heaven as if entering the clouds, as well as the dignified mood embracing the entire shrine grounds,
including the aura emanating from the dense forest lying between Mt. Yakumo and Misen, might also make a person without a drop of Japanese
blood, like Hearn, feel the existence of the Japanese gods.